Your ACLU of Oregon team is proud and excited to share our 2022 Magazine with you. This publication is an illustrative reflection of our collective work towards a more just, equitable, and caring Oregon for all. 
READ THE INTERACTIVE DIGITAL VERSION ON ISSU — or download the PDF below.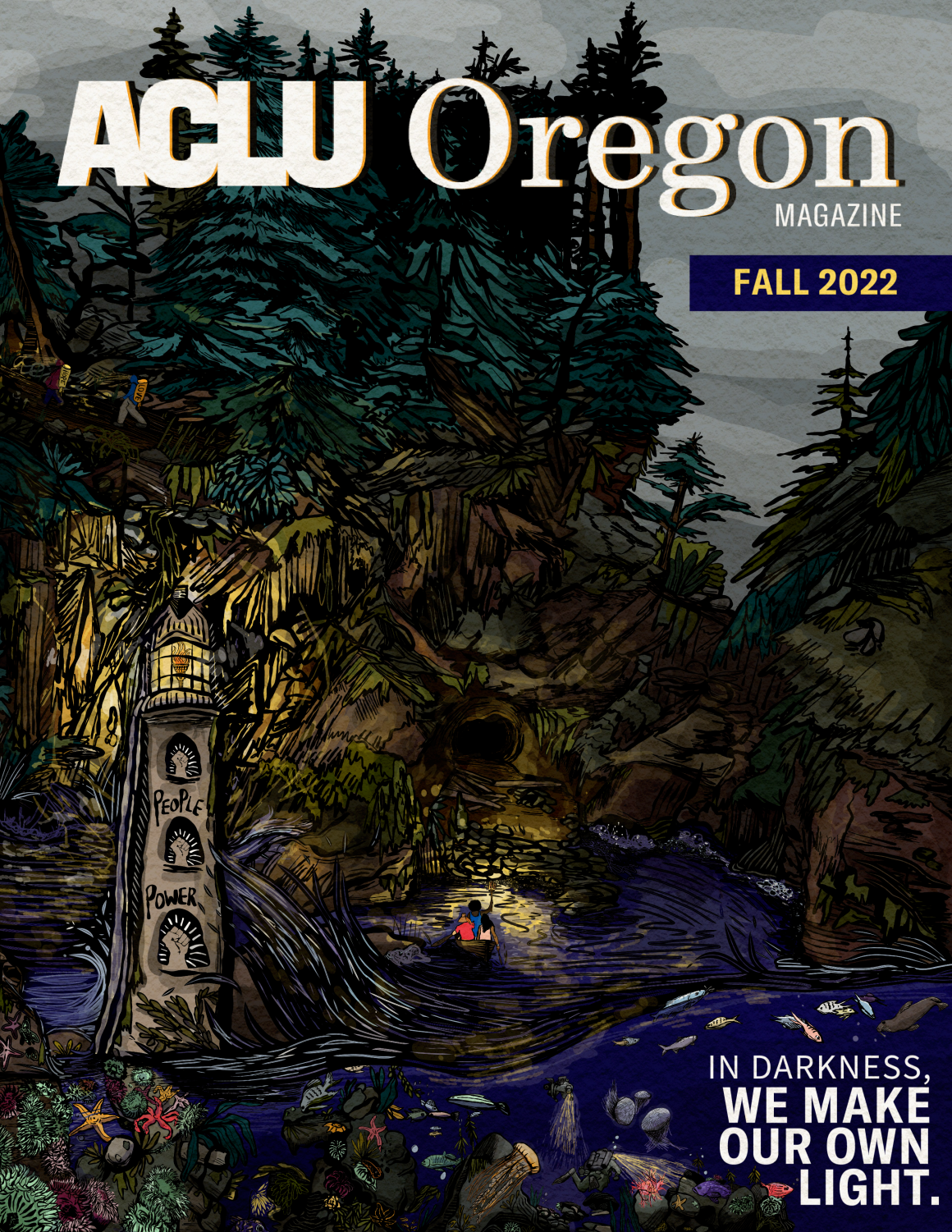 In challenging times, finding the light is hard. The work ahead can look daunting. Thank you for your unwavering support of our work through learning, taking action, volunteering, and donating. Joined together, our voices send a bright signal of support to others seeking solidarity in the journey ahead. We make our own light — for and by community.
---
** CORRECTION to "Restoration of Voting Rights Bill: Voting Rights for ALL" on page 9: second paragraph, "1857" should read "1957". 
---