Your ACLU of Oregon team is proud and excited to share our 2023 Magazine with you. This publication is a bright and interactive reflection of our collective work over the previous year, and a hopeful glance at our movement forward in the ongoing journey of making Oregon a more just, equitable and caring state for ALL. 
READ THE INTERACTIVE DIGITAL VERSION ON ISSU — or download the PDF below.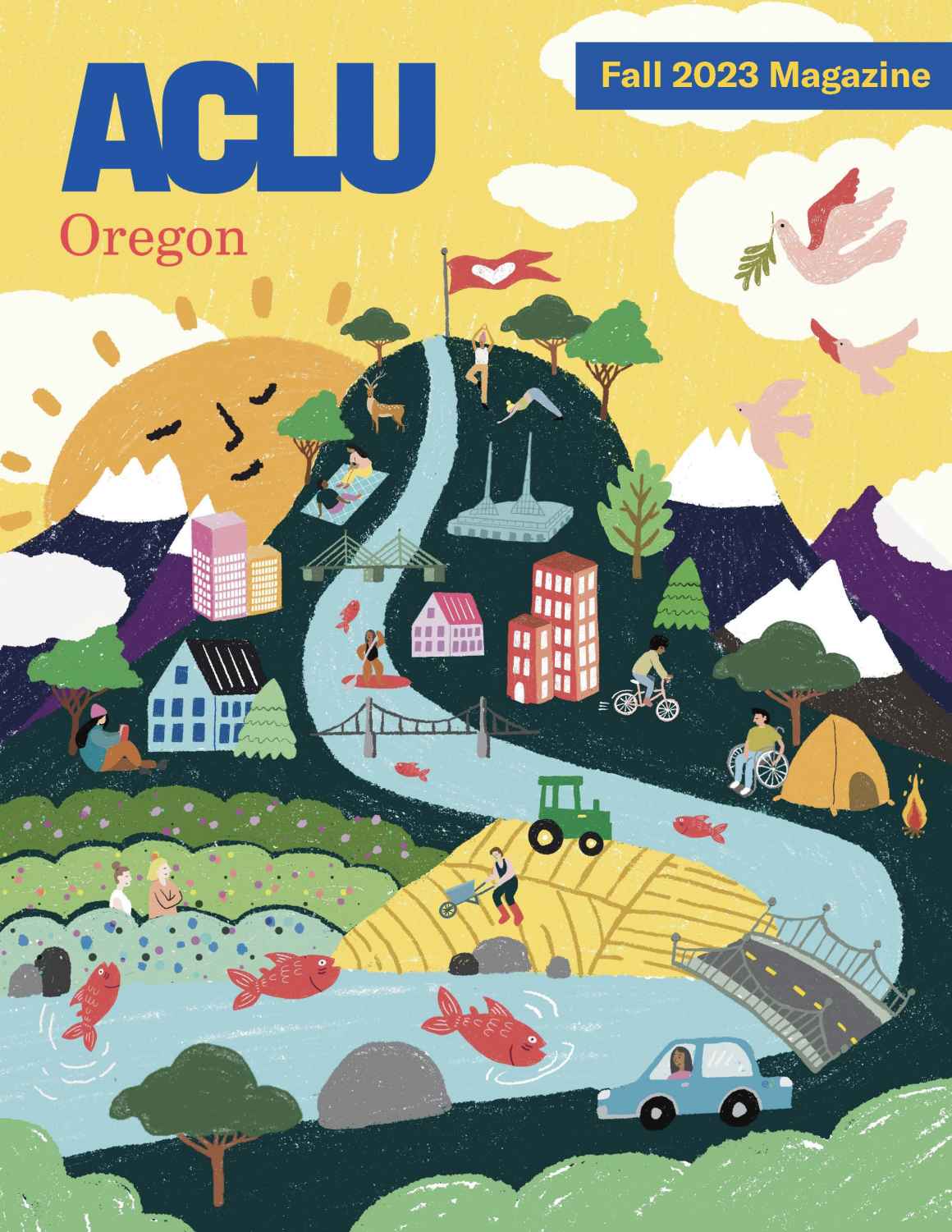 With facism on the rise, in Oregon and across the country, we must approach the work of justice by coming together. Thank you for your unwavering support of our work through learning, taking action, volunteering, and donating. It is up to us to create a better Oregon.